Let's keep the momentum !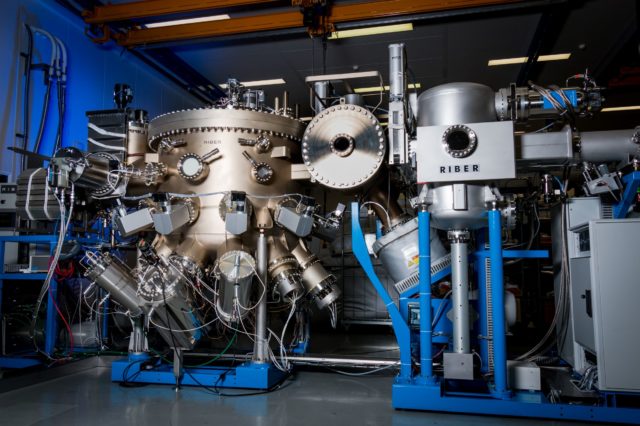 Once again, one of our Asian customer has trusted RIBER for its know-how and the reliability of its machines and ordered a new MBE 6000 system, to be delivered in 2022.
This system will strengthen its existing fleet of reactors for the production of materials for microwave devices.
With nearly 40 machines sold since its introduction, the MBE 6000 has become the benchmark MBE system for the mass production of electronic and optoelectronic components used in terrestrial telecommunications (4G, 5G) and fiber optic networks.
RIBER is committed to always satisfy the demand of all its customers, while bringing them its expertise and qualification in the field of MBE.
For more information, please click on the following link : 2022-03-08-RIBER_order-Asia_F.pdf
Posted on Thursday, March 10, 2022 - 14:24 pm