Meet RIBER in the USA !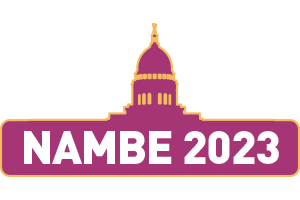 From September 17 to 20, RIBER will be at the 37th North American Molecular Beam Epitaxy Conference – NAMBE 2023 !
As a platinum sponsor, RIBER looks forward to seeing you at 121 S Pinckney St, Madison, WI 53703, Monona Terrace, USA, for an event full of surprises and above all don't miss our user meeting taking place on Monday, September 18. 😃
NAMBE, is a leading North-American forum for reporting on scientific and technological developments in molecular beam epitaxy research.
It will showcase important results from fundamental materials and device research, through to technological applications and high-volume, low-cost production.
So, come and meet our teams to make sure you don't miss out on any of the latest news and upcoming projects ✔
For more information on the event, click on this link 👉 https://nambe2023.avs.org/
Posted on Tuesday, September 12, 2023 - 16:42 pm