New appointment !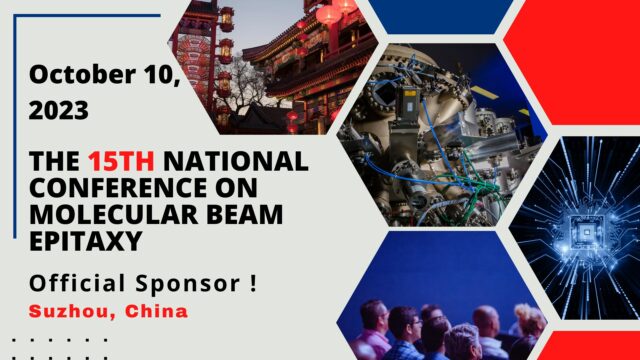 RIBER looks forward to seeing you in China at the 15th National Conference on Molecular Beam Epitaxy, a national academic conference held every two years.
It will start on October 10, 2023 and will be held at Fenhu High-tech Industrial Development Zone, Jiangsu Province, Wujiang District, Suzhou City.
As a sponsor, RIBER and RSTS will be delighted to welcome you to what promises to be an exciting event.
The aim of the conference is to present China's new advances, dynamics and achievements in the field of molecular beam epitaxy (MBE).
The aim will be to exchange and discuss the problems and future directions of MBE development in China, and to broaden the scope of applications for molecular beam epitaxy.
So, meet RIBER and RIBER China in Suzhou. Don't miss the opportunity to meet us, to exchange ideas and to learn more about our technologies 😉
See you soon !
Posted on Tuesday, September 26, 2023 - 16:37 pm