Small tour in Korea !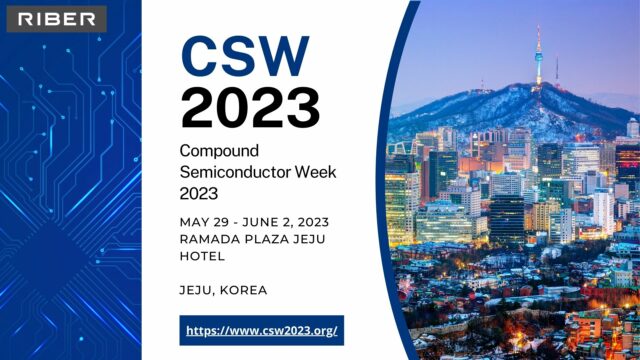 RIBER is pleased to announce that the tour continues. Join us in Korea at Compound Semiconductor Week 2023 (CSW 2023), to be held from May 29 to June 2, 2023 at the Ramada Plaza Hotel Jeju.
CSW is the leading forum dedicated to the science, technology and applications of compound semiconductors. CSW 2023 is organized by the Semiconductor Physics Division of the Korean Physical Society (KPS) and focuses on promoting advanced research related to compound semiconductors.
The conference will offer a variety of programs, including presentations, networking events and tours to benefit from informative and enriching discussions as well as to initiate interdisciplinary collaborations for the advancement of research.
So, if you'd like to meet us, you know where to reach us 😉 Don't miss out !
Finally, if you'd like to find out more about the conference, click on the following link and don't miss the show 👉 https://www.csw2023.org/
Posted on Tuesday, May 30, 2023 - 16:51 pm