Take good note !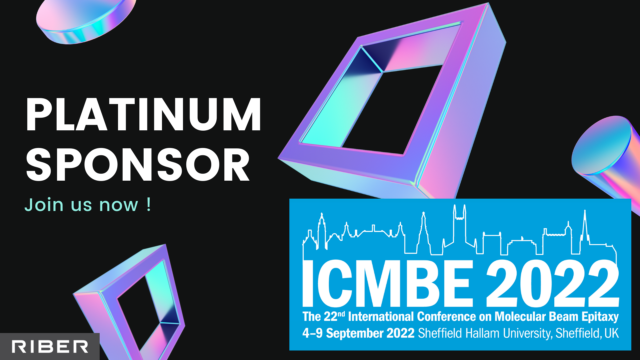 From the 4th to the 9th of September 2022, the 22nd edition of the International Conference of MBE, ICMBE, will be held.
This year, the conference takes place in Sheffield. After the remote edition from Mexico last year, RIBER will be there to meet, exchange and have a good time.
Moreover, RIBER is proud to announce its participation as a platinum sponsor !
This sponsoring implies that RIBER is much more than a simple exhibitor. There will be many events and talks during this fantastic week.
Don't hesitate to subscribe to our LinkedIn page, as there are many announcements to come !
For more information about the conference, click on the following link : https://lnkd.in/eMB4_JCb
Posted on Monday, June 20, 2022 - 09:46 am