This one is a special one !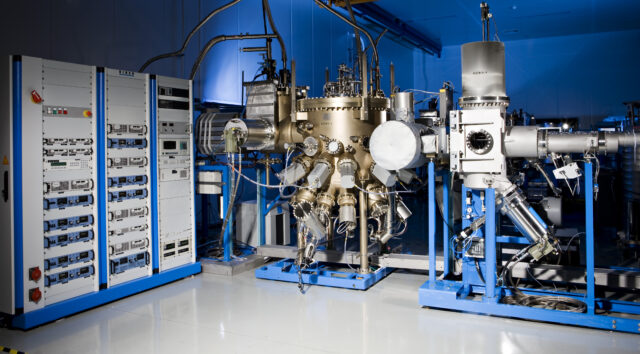 We're very happy to share that we recently got an order for a multi-4'' GSMBE 49 production system.
The system is intended for opto-electronic and microwave applications, in particular for the growth of 1.3µm quantum dot lasers (QD) for next generation datacom and telecom devices. The new generation of datacom devices requires very high precise control of the epitaxial growth process, achieved by the recognized performance of Riber's machines and by the sophistication of the machine's control software.
More details at : https://lnkd.in/eQyTXZP2
Posted on Tuesday, July 12, 2022 - 13:42 pm